It is that time once again; time for me to go over the books that I've read (somewhat) recently, give you a quick review, and show you the books that I am currently reading, and looking forward to reading soon.
As always, I'll link to the GoodReads page for each book, so you can find out more about it or add it to your own to-read list if you have a GoodReads account. Let's get on with it, shall we?
Read:
1. MaddAddam by Margaret Atwood
This was listed as reading in my last book post, so of course it makes sense that I finished it. This was the final book in the MaddAddam trilogy, the first two books being Oryx and Crake and Year of the Flood. This is a dystopian trilogy, and it's beautifully, chillingly written. Atwood's style is fantastic, and disturbingly truthful and plausible. I would definitely recommend it if you've loved the teen dystopian craze recently and are looking for a step up in maturity and style.
2. The Complete Odes and Epodes by Horace
This was terrible, but I inished it because it was for class, and it was the first one of the semester, so my persistence was high. Yeah… just don't unless you like torture in the form of poetry.
3. The History of Mary Prince by Mary Prince
This is a true story, or at least a mostly true story. It was told by Mary Prince—a slave from the West Indies who found freedom in England—to someone else who wrote it down for her, so the legitimacy is somewhat questionable, but at worse, this is still a short, quick to read, moving, and disturbing story of what life was like for one slave woman. I actually quite liked it, as I mentioned, it was extremely easy to read, and it is always fascinating to read accounts of lives very different from your own.
4. The Canterbury Tales by Geoffrey Chaucer
I only read parts of this recently, for class, but I've read other parts before as well. Chaucer is difficult for most people, as the spelling was not yet standardized in his day, and each story is written to suit the dialect and status of the character telling it. It is much easier to read out loud and understand it than it is to look at the words and hope to figure out what they're saying to you. Still, if you can manage, many of the stories are extremely well-written, fascinating, and hilarious, so I think it's worth a shot for any English major, or anyone else up to the challenge. Besides, there are always translations online if you just can't figure something out!
5. Everyday by David Levithan
The concept of this book is just so original and astonishing, and it was executed beautifully. And I would have expected no less from the insanely talented David Levithan. Can you tell he's one of my all-time favourite authors? If you haven't heard of it before, the concept for this novel is that A, the main character, wakes up every morning in the body of a new person, and must adapt to his or her life for one day. A is not a boy or a girl, and does not feel any more comfortable in one type of life than another. A does not know why this happens, how it began, or when it began, but in one life, A falls for Rhiannon—who is the girlfriend of the guy whose body he woke up in that morning. The story follows the battle to be with Rhiannon and deal with this weird life.
It is beautiful, stunning, eye-opening, and extremely quick-paced. I couldn't put it down, and I would recommend anyone even remotely interested should read this one! A quick favourite, and I can only hope there will be a sequel!
6. The Picture of Dorian Gray by Oscar Wilde
I'd been excited to try this one out for a while, because my best friend Brit (starlessbooks on YouTube) made it sound so fascinating after she read it, so I was glad it was part of one of my class lists for last semester. And it was phenomenal! Wilde's writing style is just amazing, he's so witty and sharp, and so so beautiful. I hated the main character so so so much, but I couldn't have cared less, because the words that Wilde chooses are some of the best I've read. I look forward to reading more Wilde, though this is the only novel he ever produced, so I'm not sure how well I'll do with his plays.
(Also, if you are interested in seeing the incredible amount of work I put into my final project on this book—of which I am quite proud of myself—then you can go to ThePictureOfDGray.blogspot.ca))
7. Zeus Grants Stupid Wishes: A No-Bullshit Guide to World Mythology by Cory O'Brien
My boyfriend bought me this book for my birthday (I think it was my birthday), and it was really cool. I love mythology—and stuff that doesn't take itself too seriously—so this was a great find on his part, as it wasn't one I'd ever heard of before. O'Brien takes a bunch of myths from a bunch of different cultures, including Greek, Roman, Norse, Egyptian, Japanese, etc, and retells them with his own personal, loud, obnoxious, and extremely hilarious spin on them. It really made me want to read more of these myths in a more serious version as well, as the ones I found the funniest were often ones I already knew in their purer forms!
8. Teleny, or The Reverse of the Medal by Oscar Wilde (probably)
Let me start off by warning you that this book is . . . fairly graphic, to put it gently. To put it a little less gently, this is pretty much straight-up gay porn. But the fascinating thing about it is its origin! Though the cover I've put above says that this novel is by Anonymous, it is argued by some Wilde scholars that this was written by Oscar Wilde himself, though he never published it. That might sound ridiculous, but reading it, the style is just like his, and his descriptions are so beautiful, and the banter between the main characters is so Wildean that it is hard to deny that he was the author. But yes, if that intrigues you, do be prepared for explicitly described male-on-male sex scenes. Though to be honest, the idea of 1890's homosexual porn is at least half of what enticed me to get this book out in the first place!
***
Reading: (I am not actively reading all of these, but they are all somewhat on-the-go or not yet completed)
1. A Game of Thrones by George R. R. Martin
2. An Abundance of Katherines by John Green
3. Harry Potter and the Goblet of Fire by J.K. Rowling
Yep, that's right, I still haven't finished rereading this one…
4. The God Delusion by Richard Dawkins
To-Read:
1. Emma by Jane Austen
2. The Beautiful and the Damned by F. Scott Fitzgerald
3.The Book Thief by Markus Zusak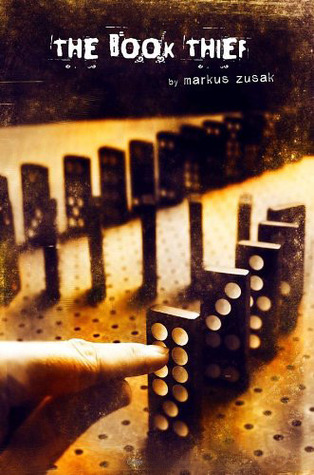 4. Wide Awake by David Levithan
5. Four: A Divergent Story Collection by Veronica Roth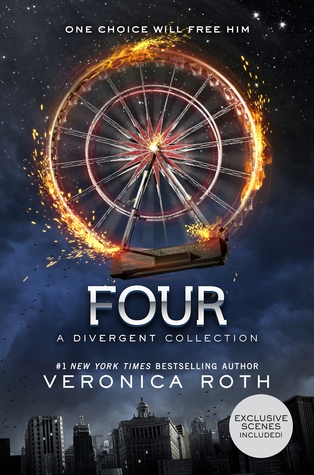 6. Panic by Lauren Oliver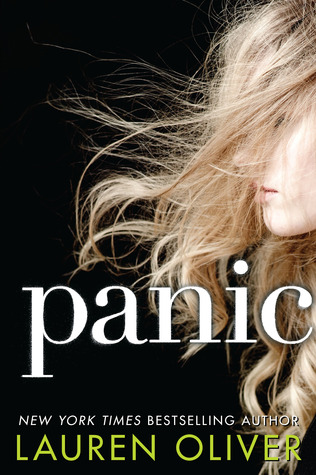 7. Fangirl by Rainbow Rowell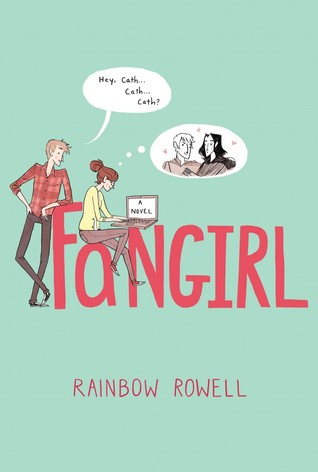 8. Neuromancer by William Gibson
9. For Whom the Bell Tolls by Ernest Hemingway
10. OCD Love Story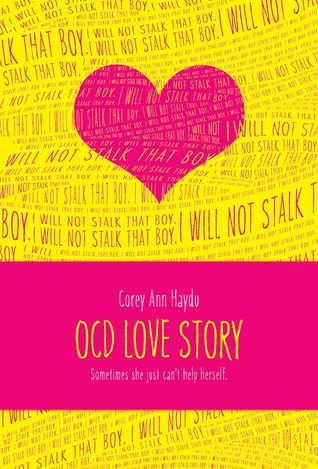 ***
All images from goodreads.com
***
And that's all for now. Of course, there are hundreds more books on my to-read list on GoodReads, so if you'd like to follow me there, check out my books, and follow what I'm reading, then feel free. My GR username is angelsins.